I am Psychotherapist & a Mentor
Prionka is a psychotherapist and a mentor to teens & adults. She is also an author, consultant and the Founding Director of Sequel Counselling & Consultancy. 
Prionka offers Self-Development sessions and assists individuals and groups with self-discovery, managing inner conflicts and decision-making. I help you to find yourself
Psychotherapist & a Mentor to teens & adults.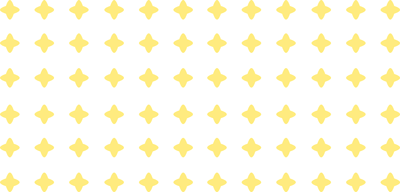 Prionka Ray
Prionka Ray is a Psychotherapist, writer and a consultant based in Singapore.

Prionka assists teens, adults and families to heal & flourish. She also coaches individuals and groups to find their full potential. The most common feedback from clients have been, "she helped me to find myself and she made me feel safe." Prionka is also a well-being consultant, and available for talks, workshops and in-house Employee Relation Programmes.

Prionka brings in her varied experience in the fields of communication, education and Psychology to the table. She is trained in Positive Psychology, Clinical Hypnotherapy, Cognitive Behavioural Therapy, Solution Focused Brief Therapy and Family & Marital Counselling. She is also certified in Triple P Positive Parenting, creative problem solving, drama as a tool (Speech & Drama), and Inner Child Healing. Apart from working in the media and in the social enterprise sector, Prionka has over 15+ years' experience in working with kids and teens, first as an educator, and later on as a mentor and a Psychotherapist. She has been a registered volunteer- mentor for vulnerable teens and families at the Ministry of Social & Family Development since 2012.

Prionka is originally from India. She has also lived in Hong Kong and Switzerland and has called Singapore home since 1997. She speaks English, Hindi and Bengali. She consults clients both locally and internationally. Prionka is the Director of Sequel Counselling & Consultancy (Registration: 53317890L) and the co-creator of Story of Me Coaching Programme (in collaboration with Rhizome Learning).
I began my career in communications, however, a few serendipitous events made me realise that the tools of creative communications are strongly linked to well-being. This made me seek ways to reach out to those who could benefit from these tools. After a few dead ends, I was guided to the Ministry of Social & Family Development, where multiple interviews, through checks and long trainings later, I was allowed to mentor youth & families-at-risk. I continued my job of a writer, trainer and a consultant while I began volunteering as a mentor. During one of my volunteering sessions, I witnessed a suicide attempt. I knew I needed more resources to be effective. Somewhere around this time, I had myself fallen severely ill and was completely immobile for 8 months. My recovery seemed impossible but when it happened, it was more of a mental shift that lead me to walk again. The transformative power of mind blew me away and I began to believe in intuitive living and intuitive healing. That's where a new journey began. I went back to school and did my 2nd undergrad and then my 2nd and 3rd Post Grad in Psychology and Psychotherapy to become a full-time therapist. I still write for pleasure and I continue to combine creativity with Psychology. 
 I have found my purpose and I am here to share it with the world in every possible way. It's an honour and a privilege to be able to do what I do. Thank you for trusting me. 
Prionka